Turning the Lens Around: The Humans Behind the Camera
SHARE THIS ARTICLE
When Brandon Stanton's successful photoblog "Humans of New York" took off in late 2012, it quickly inspired local versions all over the world. From Berlin to Bombay, London to Tel Aviv, photographers started their own "Humans of" photoblogs, celebrating their city's vibrant life through its people's stories.
In this feature, Papercuts turns the lens back on the humans working behind the scenes: the photographers themselves. Coming from nine different cities, each with their own journey and background, the photographers share their own stories: questions the photo project has brought up for them, the way street photography has changed their experience of their city, and how they have begun to reflect upon their own lives.
1. Debra Barraud, Humans of Amsterdam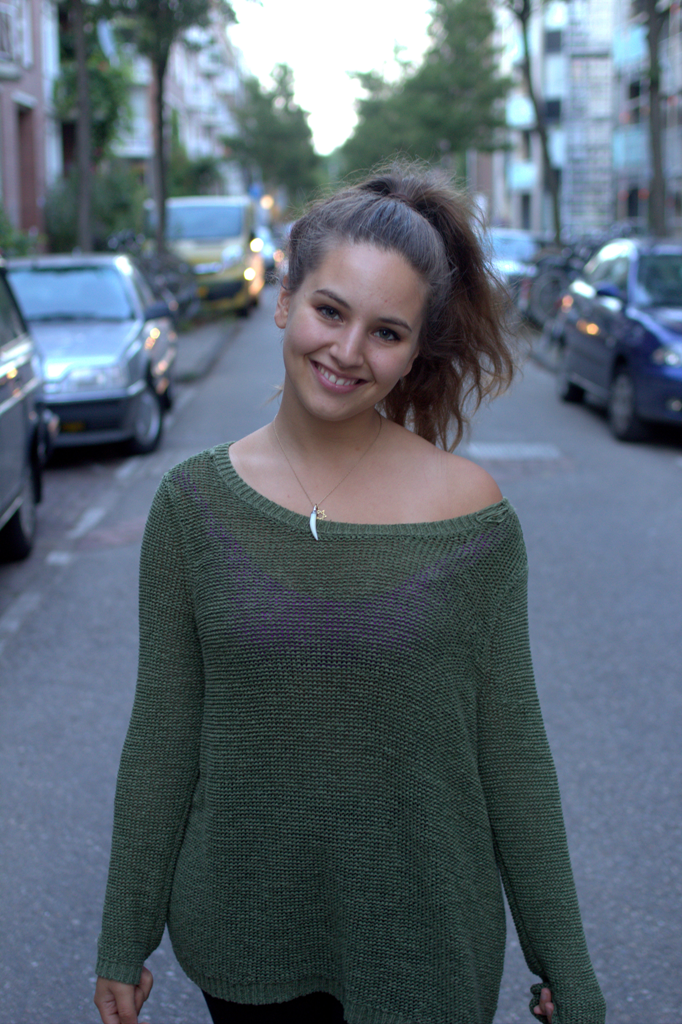 Because of Humans of Amsterdam, I got into writing in English. I'm still challenging myself to get better at that every time. It's really fun because I've never been a good writer and now I'm starting to get the feel of the language much more.
My dad is French, my mom is Dutch, and my grandma grew up in England, so English was very present in our house. It came to me very naturally, but when I had to start writing in English, that was harder. I love learning though, so HoA was just the perfect opportunity for me. And I wanted to have captions in English. There are 17 million people in Holland, and it's all interesting for people who live here, but I think it's also interesting for people who don't live here. For example, I follow Humans of Karachi, and I really like that page. It's great that it's in English because it means that I can understand… it means that from the other side of the world, I can enjoy those people too.
2. Shitij Nigam, Humans of Singapore
As an expat, initially, I came in with zero cultural awareness. I had been to Singapore before but as a tourist when I was 10 years old, so my familiarity was restricted to the fact that they sold LEGOs here—which they didn't back home. Throughout my 4 years of university, I interacted and worked with a lot of locals, but I always felt there was this gap because we were united by the discipline that we studied and not by the need to know more about each other. Fast forward to 5 years after being in Singapore and starting Humans of SG – I started out quite unsure on how to best talk to people, how to best have conversations with them. And that was probably when I felt that even though I had 'lived' in Singapore for all this time, I hadn't really lived through the eyes of the people here. It's easy to come here as an expat and condone everyone for having a certain kind of lifestyle which is very different from yours – but I don't think everyone truly tries to integrate themselves here to begin with. This project has helped me do exactly that.
3. Erez Kaganovitz, Humans of Tel Aviv
Humans of Tel Aviv has made me a greater feminist from what I use to be. Women are much more open and candid when you approach them than men. The thing that always amazes me is the openness of women to share their life stories… no filters, no masks—giving me answers which are straight to the point. I hold them in the highest respect. It's much more challenging to be a woman in this world than a man; they are more vulnerable, they earn less money for the same jobs that men do, and they have to juggle between their careers and their families. The thing is, most men don't really appreciate that. The accumulation of the stories I've heard has made me realize the struggle women go through every day. I hope that by sharing their stories men will start to appreciate women, and maybe, just maybe, will think of changing the existing situation.

4. Joshua Preston, Humans of London
When I'm walking around the streets of central London my eyes seem to be constantly on the lookout for something out of the ordinary, subconsciously too – I believe. I find myself not looking at London attractions anymore, but rather looking at people's reactions to these attractions. I feel a lot more in touch than ever before with what's going on in the city, at ground level, on a human level.
Once, I bumped into Dame Vivienne Westwood who was attending a protest in Clapham Junction. The protest was about London's ongoing housing crisis. Vivienne told me one of her best friends was being evicted from a home he has lived in for 40 years– that he owns– as the council would like to turn the site it sits on into flats. She had a lot of time for me and stood to chat about her views on climate change, how we're destroying the planet and how she has lost faith in the government. This opened my eyes to how it's not just the working class and the poor who hold these beliefs– that they're shared right up the chain.

5. Sophie Bekker, Humans of Berlin
I started the blog in 2012, just after I came back from NY. I had been living in NY for a few months and of course I followed Brandon Stanton's Humans of New York daily. I remember how much I enjoyed reading the stories and how I often thought: Hey, I saw this guy on the street today too, what a cool story! When I came back to Berlin I missed that kind of city storytelling. There are a lot of blogs about street style and fashion and stories about successful designers and start-ups – but hardly any about the people of Berlin, no matter if they're from Mitte or Marzahn, successful oder easy-going, fashion victims or punks. That's when I decided to fill that gap with my own interpretation of Humans of New York.
I truly enjoy the reactions the photos receive. When people start to discuss or support the human I portrayed – this is what Humans of Berlin is about. Kind of breaking up the city's anonymity but also confronting people with their own prejudices. You see a person and you already seem to know their personality. But do you really? Sometimes the story that comes with the picture gives your head a little twist. This is also the case when I approach strangers on the streets. This is what makes the project so exciting every day. I'm interested in people's stories because I think they matter more than what they look like.

6. Seongkyoon Jeong, Kihun Park and Christy Dockendorf, Humans of Seoul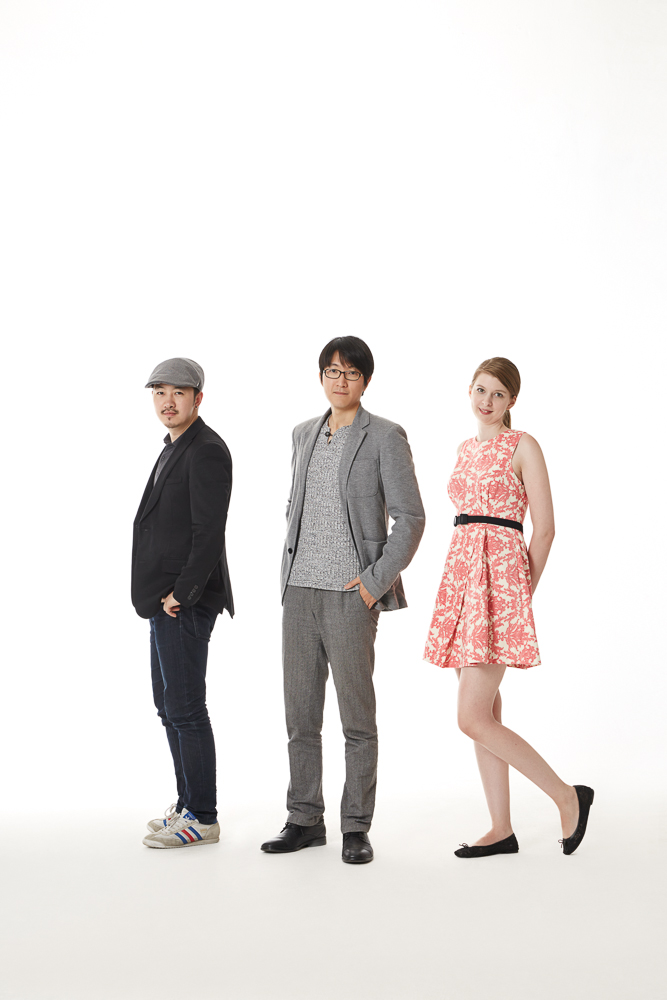 Let's assume that a subway car is passing by you right now. There must be around 1,000 people on board, with their own 1,000 unique stories. We live every single day not knowing the existence of these stories, and without any courage to ask about them. But after this project, we have become more extroverted and amiable to strangers, even when not shooting for Humans of Seoul. For example, without any specific purpose, we often initiate a random conversation with restaurant owners when having meals somewhere.
We often ponder what makes it difficult to have a conversation with strangers. Not just for our project, but also in our ordinary lives, hardly do strangers ever talk to us. People assume that the strangers who try to talk to them must have commercial or religious purposes even though, it is widely known, Korean society has traditionally emphasized community spirit and is renowned for homogeneity. However, contrary to that recognition, Koreans feel reluctant to talk to and share their personal experiences with strangers. Once, I asked someone when his happiest moment in life was, he asked me whether I was born and raised in a foreign country. That anecdote is still lingering in my head.
This may sound weird, but some strangers seem to have interesting stories to tell us when we look at them on the streets; they also seem to accept our interview requests more, and share such stories. We don't believe in fortune telling based on physiognomy, but our experiences make us wonder whether it really does exist.

7. Eytan Levi, Humans of Paris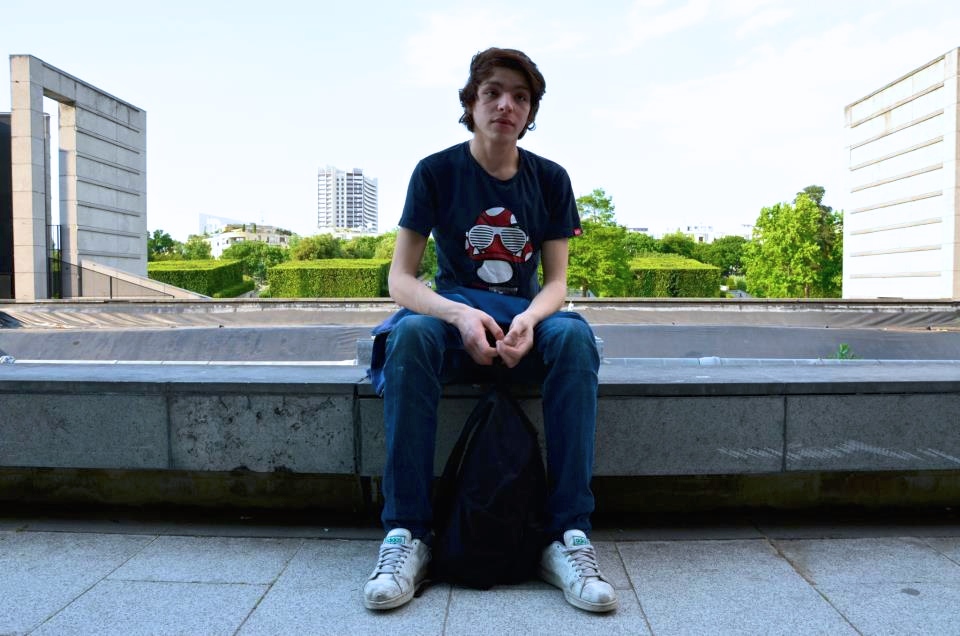 I realized – thanks to Humans of Paris – that there are huge social contrasts in Paris. For HoP, I've had to go almost everywhere in the Paris in order to take pictures of people from different neighbourhoods; I truly discovered new neighbourhoods, such as Châtelet, China Town, République, Belleville or Pigalle. Of course I knew such contrasts existed before starting this project, but I had never been as close as I have been when taking pictures on the streets. On the one hand, I have photographed people at the Fashion Week, wearing expensive clothes and jewels, while on the other hand, just a few meters away, I have met homeless people who have been on the streets for years.
I once met a teenager, who was only a year older than me, who had just run away from home. It was quite pathetic because I did not really know how to tell him how sorry I was for him. It made me realize how lucky I was not to be in such a situation, and more globally that life can change very quickly although you do not expect it.

8. Khaula Jamil, Humans of Karachi

Photo credit: Ali Addarsh Khan for WHITESTAR
There are certain things people say that I really want to post but I get worried about the backlash in the comments that my subjects will have to face. I struggle with deciding what I care more about and ultimately I care more about my subject and don't post it. That brings up a lot of questions about our society. Why are we so liberal on one hand but so conservative and intolerant at the same time? I also think a lot about issues in society and with class division. For example; is the social divide and the avoidance of public hangout spaces by a richer part of society just brought on by themselves? But I think the most important question this project brings up for me is about happiness. What is it that keeps people happy?

9. Karishma Mehta, Humans of Bombay
Bombay usually is portrayed to be a tough city that doesn't stop for many, but we've found so much compassion in the people we've met that we're convinced the heart of Bombay is in fact large. It would be difficult to pick just one encounter because almost every story has made you think, reflect and question. We've had a woman who had acid thrown on her, a visually impaired child dreaming to be a musician, a single mother going all out for her child… Meeting different people is an exhilarating process where you always learn, grasp and more often than not reflect on your own life.
In general, I feel like speaking with so many different kinds of people makes you realize that you have to keep carrying on and make the most of everything that comes your way. We have come across flower sellers who are so content with their lives, which makes you believe that you can be happy no matter where you are or what you do as long as you're at peace with yourself.