The DWL team thanks all the writers who participated in our seventh annual writing contest. We are grateful to writers from all corners of the world who sent in their entries. Your participation validates our belief that we must continue to offer the contest every year to encourage new and emerging short story writers.
We have also announced the winner of the 2018 Dastaan Award, which is a PKR 50,000 cash prize given annually to one of the three overall winners of the DWL Short Story Contest. Click here to read the Dastaan Award 2018 announcement.
Many of the participating writers have been eagerly awaiting the results, so here are the three winners of the 2018 short story contest:
Pink Frock by Neha Rayamajhi
Neha Rayamajhi is also the recipient of the Dastaan Award for 2018.
Neha Rayamajhi is a social worker and a storyteller from Nepal. Born and raised in Kathmandu, she currently resides in Boston, Massachusetts. Her work revolves around decolonial politics, diasporic nostalgia, and joys of reimagining an anti-oppressive future. Neha holds a Master's degree in International Development and Social Change from Clark University, Worcester, Massachusetts. Find her tweet @NehaRaySays.
Judges' note: There is a surprising amount of material to unpack in this compact story. In just three pages, using a fairly mundane event as a backdrop, Neha Rayamajhi lightly skips through multiple heavy themes—racism, feminism, sexuality and parenting—thus demonstrating their intersectionality, the breadth of their impact, and the terrible consequences of denial.

Read Pink Frock.
Hanging Oak by Toby Sharpe

Toby Sharpe is a writer and editor from London, England. He has two degrees in English Literature from the University of Edinburgh, and he is the co-founder of Project Myopia, a website dedicated to broadening and diversifying educational curricula. You can find his creative writing at One Sentence Poems, the Glasgow Review of Books, the Selkie, and Adjacent Pineapple, as well as in other publications. He is currently working on his first novel, and he writes poetry as often as possible.
Judges' note: Hanging Oak effectively blends genres of horror, fantasy, and dark comedy to reveal the true intention behind an absurd dream that has materialised quite literally. Toby Sharpe's precise execution and fresh tone impart a palpable sense of determination to his story's young protagonists and their quick-fix supernatural plan to exact revenge on their abusive father.

Read Hanging Oak.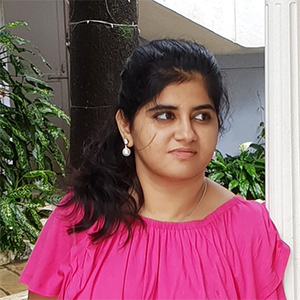 Braid of Honour by Runjhun Noopur
Runjhun Noopur is an ex-corporate lawyer who has been following her dream to build a life around her passion for writing. While her professional compulsions take her all over the map, she makes sure she always comes home to the magnificent city of Lucknow, India. She has written for several prominent national and international publications including the Times of India, the Huffington Post, Chicken Soup for the Soul, Thrive Global and Arre. She has a thriving blog on Medium and had self-published a collection of blog essays called Urdu—A Sufi Celebration of Life in 2017. She is currently working on two novels and a forthcoming non-fiction that juxtaposes spirituality with humor and pop-culture.
Judges' note: South Asian readers will likely relate to Braid of Honour's descriptions of mob violence, family honour, and the spread of misinformation through instant messaging apps. But Runjhun Noopur uses these serious real-life occurrences to tell a refreshing story of agency and understanding where some of her women characters exploit the patriarchal psyche and others learn the ropes of struggle against systemic injustice.
Read Braid of Honour.
Congratulations to the winners! The three writers receive $100 each for their stories.
Honourable Mentions:
A Frog Underfoot by Anniqua Rana — A woman in a village community finds herself conflicted over whether to accept the fate decided for her or break away, as complex characters act in remarkably unpredictable ways around her. We wish Anniqua Rana the best of luck for her forthcoming novel of which this story is an excerpt.
Holes by Jyothi Vinod — In Holes, a woman struggling to deal with the accidental death of her fiancé finds herself a spectator to another accident, which allows her to process her grief. Jyothi Vinod's writing shows command over craft, and the jury appreciated the story's pacing.
The following stories were also on our 12-story shortlist:
The Last Word by Geralyn Pinto
House of Winds by Rudrani Gangopadhyay
Kuttiyamma and the Boy Who Smelled of Fish by Praveena Shivram
Lovina is Missing by Cynthia (Cindy) Matthews
Mare by Neelima Vinod
The Sunny Day Cloud And The Night Stars by Ishita Marwah
Beasts for a Day by Vineetha Mokkil Maruthur
We wish all the shortlisted authors all the best for their writing in future.
Please don't forget to read the winning entries from previous editions of DWL's annual writing contest.