The Shaman Meets With the First of the Dead
SHARE THIS ARTICLE
I preened my wings with a scented shell;
Nine days and nights, clutched
A summit's razor-sharp peak; whispered
My spirits' chants; watched souls
Billow from fissure and crag.
When a white-hot coal fell from my crest, wind
Filled my drum's sails; the precipice
Became my vessel.
I soared star paths, wings wide: descending
To the darkened place.
When my keel's timber cried, "The way is open,"
I entered the final port.
Even my spirits fell back
As I passed through a blood-filled gut;
Through ashes and rot.
Claws engraved on my hull took hold;
Steadied me
Beyond a bridge the width of a final word,
I found what others only imagine:
The shadowless one
Who was, yet is.
The being appeared at a pillar's top; below,
Vastness without equal.
I offered a dream dreamt by a spirit my ancestors tamed.
The being grew brighter, churning
From form to form; some familiar, some grotesque.
When it became a drum's skin, I drew it
Across my talons:
Began to beat in a cadence
It seemed I'd always known; sing
In languages
I'd never spoken.
The stronger my voice, the more I changed form: reeled
Through soul after soul,
Until my being
Became that one at the pillar's top,
Sparks shooting
From all I sensed.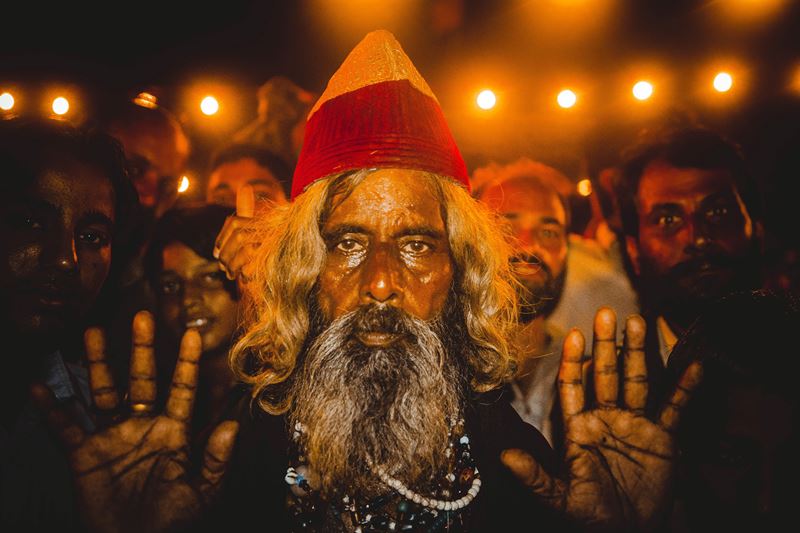 Photo by Moz Rauf