The Shaman Speaks to the Mother of the Sea Beasts
SHARE THIS ARTICLE
I rose on wings the weight of a wind-borne seed;
Width of a sunrise.
All my spirits within me: fixed to sinew; coiling talon.
I dove the emptied fathoms; followed
A track of smashed bones;
Pressed through the jet-black gate.
The guardian moved aside:
Cowered by my spirits' masks; the majesty
Of my blood-red stride.
Unscathed, I descended
A sea valley's narrow tongue, my plumage
Glowing, sparking.
I leaped a coral wall
The Mother of the Sea Beasts
Had raised in anger
To shelter her children.
I was sure I could soothe her; straighten
Her matted hair.
She, in rags, pressed fin to stone; gouged her scales.
Fangs lunged for my crest as I grasp a comb: my spirits
Held firm, bellowed to her sentries
That I was flesh and blood
Beneath the pulse
Of my ever-changing shape.
I brushed out broken shells; spoke of hunger,
Illness, regret.
She answered through my spirits' chants,
Telling of her children's wasted lives:
Humans who eat without taste,
Act without sacrifice,
Take without need.
I fashioned a harp from fallen quills:
Played; polished the stones
Ringing her.
The waters began to clear.
I swept sea mountains' peaks, smoothed
Churned sand, placed seed after seed
In the sea's furrows.
So many to feed.
Finally, all the creatures she'd hidden
Were set free.
My spirits woke me
As water poured from my mouth;
The chanting ceased.
I had lain on burning coals,
As if on a patch
Of damp sand.
I rose, said to those who circled:
I have something to say
About greed.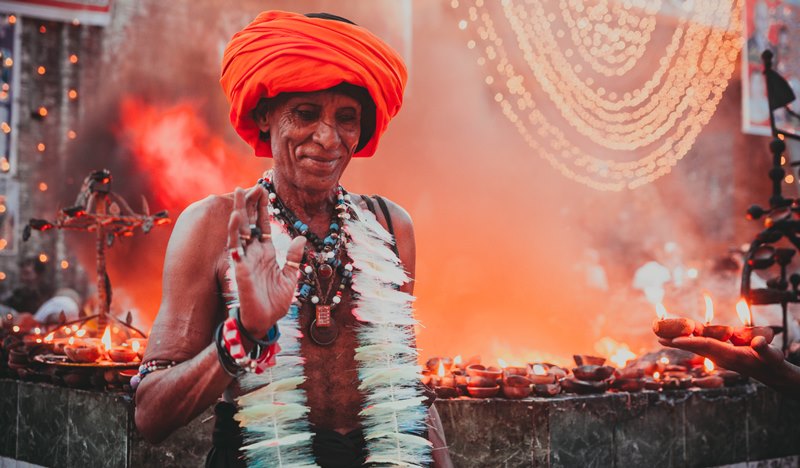 Photo by Moz Rauf